A hybridisation experiment 2010
Why use Chamaecereus?
It is remarkable - if you compare the size of the plant with the size of the blossom:
The blossom is HUGE! ...and has a nice colour.
Other advantages: It is small and blossoms early, you see the results of your experiments soon,
it is easy to grow.
The seedlings appearance reaches from chamaecereus-like to larae-like - at least now
and grafted on 2 different stocks.
The parents:
Mother plant chamaecereus, pollen from L. larae, blossom in june,
sown about 20 seeds in july, grafted end of july,
seedlings pictures: end of september
Chamaecereus silvestrii * Lobivia larae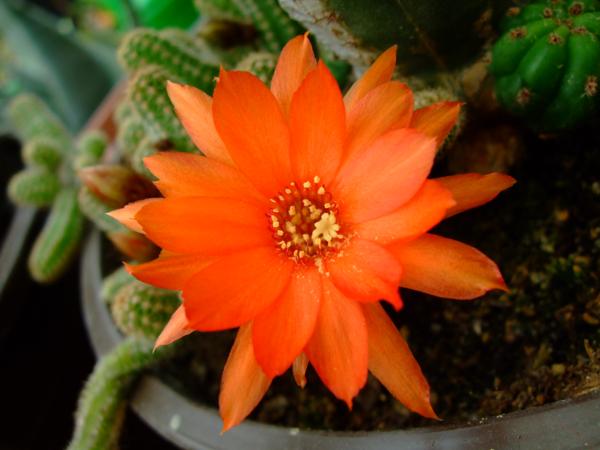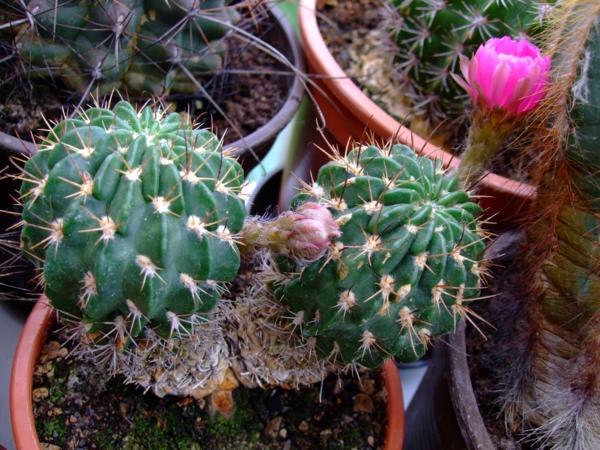 Some of the resulting seedlings (about 12)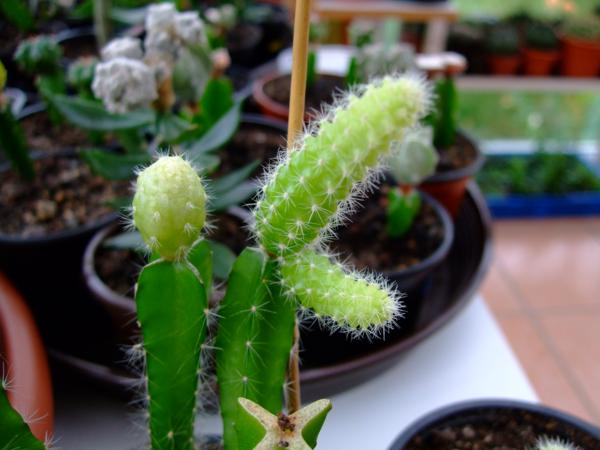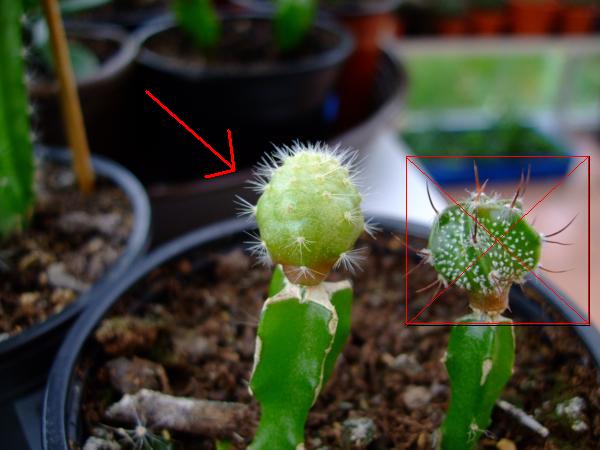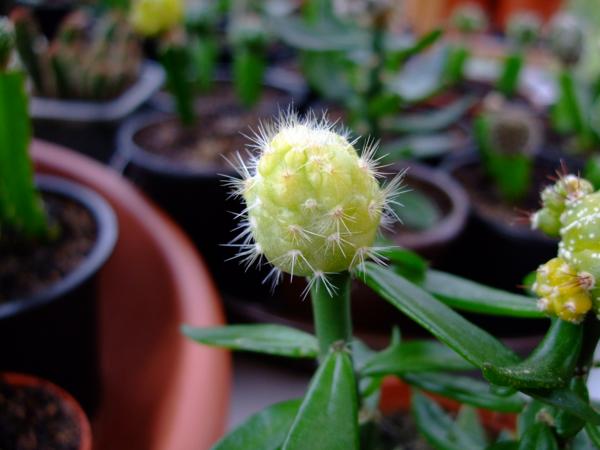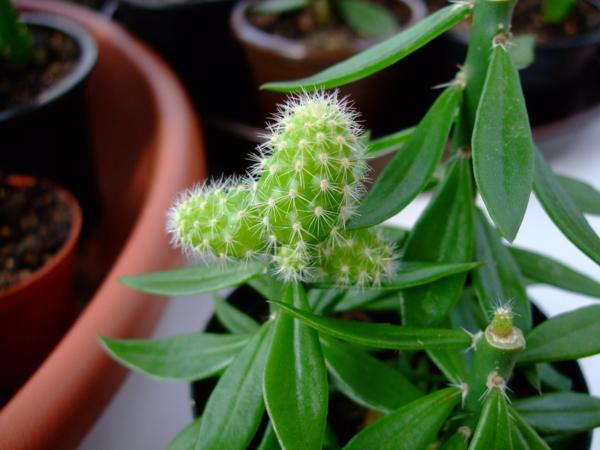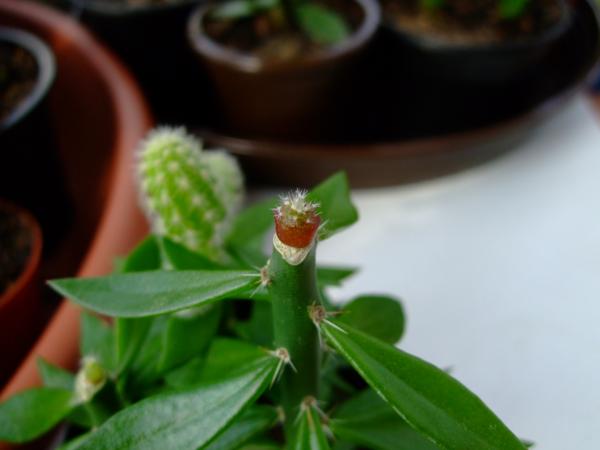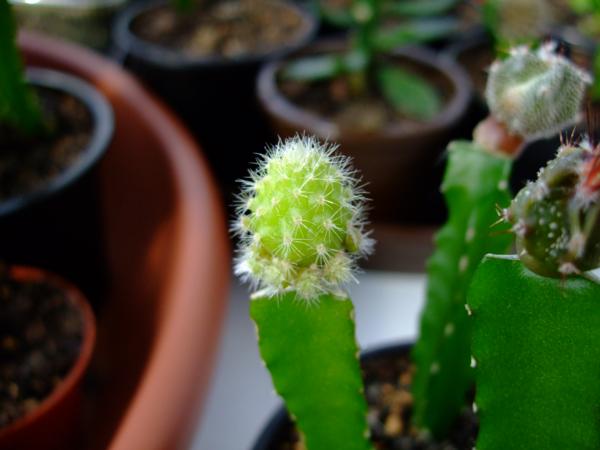 Chamaelobivia "Torro I" "Torro II"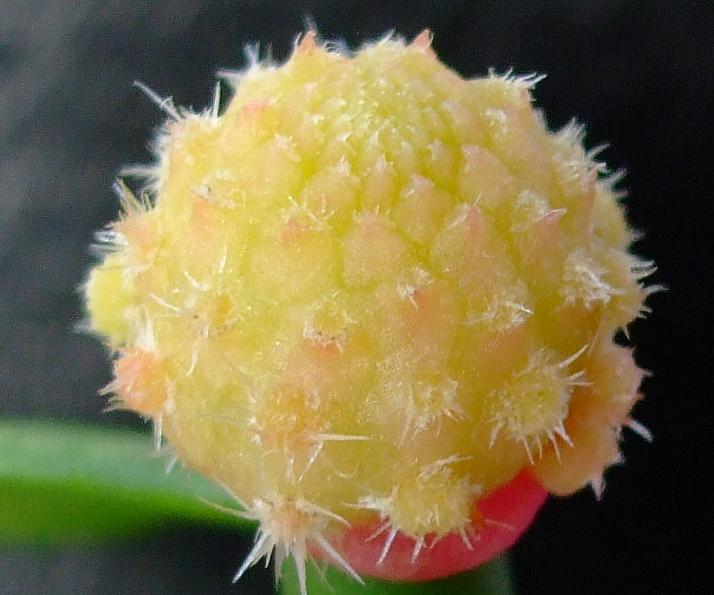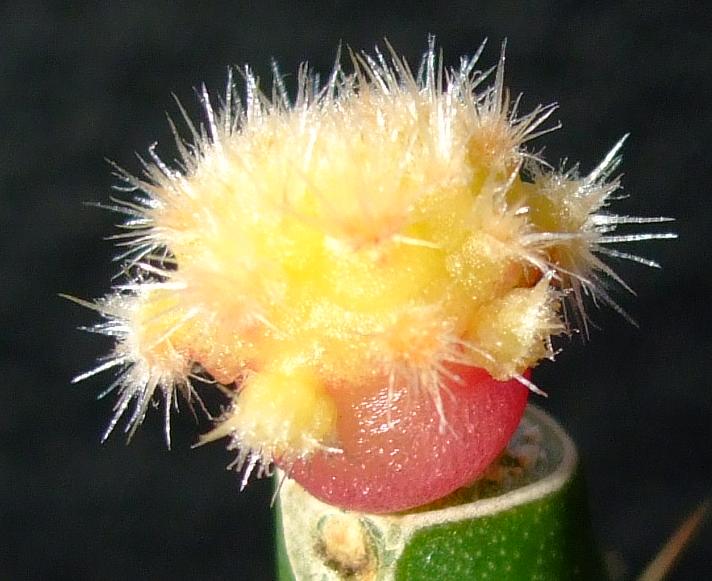 17.3.2011
Chamaelobivia "Torro I"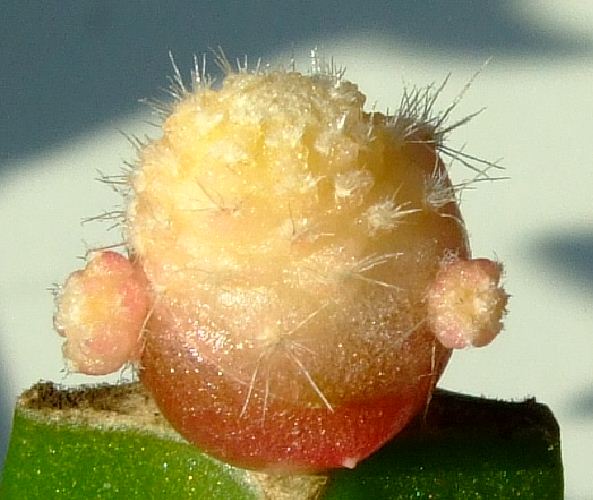 Chamaelobivia "Torro II" Cristata !!
Der Kamm Portraitfoto Von der Seite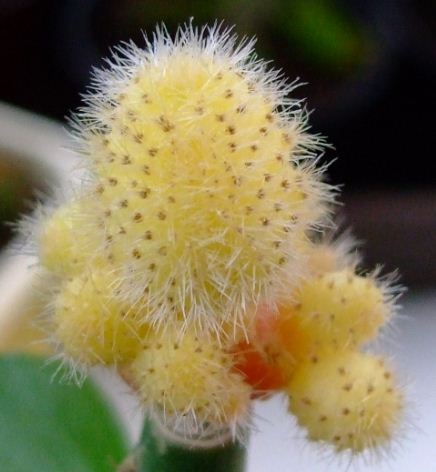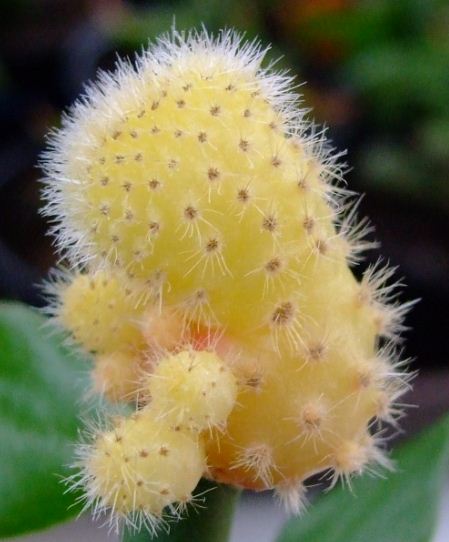 Chamaelobivia "Torro III" hinkt ganz schön hinterher in der Entwicklung.